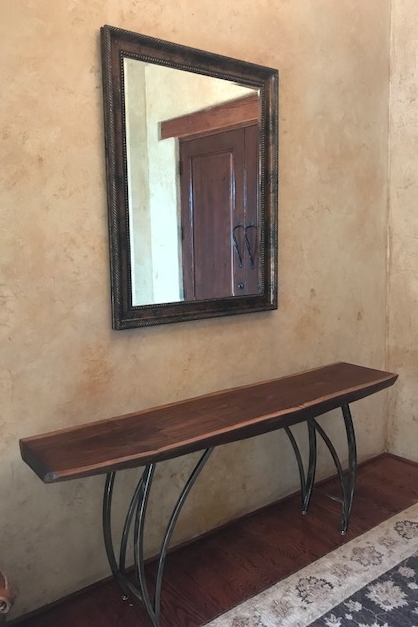 Ipe Occasional Table
Ipe also known as Brazilian Walnut is from Central and South America. This Ipe is from Costa Rico and was sustain-ably harvested under government regulations. The trees grow up to 130 feet in height and are up to four feet in width.
The Ipe heartwood is an array of colors from reddish brown, a black-tinted brown to olive brown with yellow over tones. It is not unusual to see contrasting darker brown and black stripes. When sanding or sawing the wood has a cinnamon fragrance
We can make one for you just contact us. (206) 679-4084 or email.
sold out